Department of


Clinical Oncology
Representative:
Professor

Kazuto Ashizawa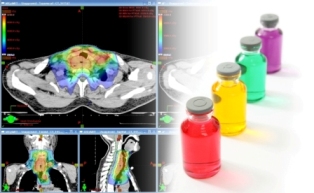 Outline
The "Cancer Professional Training Plan" is the project of the Ministry of Education, Culture, Sports, Science and Technology in Japan. This project is aimed to train medical professionals and cancer researchers who contribute to local cancer medicine, as well as acquiring cancer specialist qualifications. In this project, many universities opened laboratories such as "clinical oncology" related to cancer. "Department of Clinical Oncology" is also established at Nagasaki University and we are managing this national project.

Nagasaki University aims to cultivate
(1)cancer professionals who have advanced knowledge of cancer and an international perspective and can practice team medical care,
(2)cancer professionals who can understand local cancer care and act as an immediate fighting force,
(3)cancer professionals familiar with cancer that developed in adolescents and young adult patients around 15 to 30 years old, and
(4)cancer genome professionals who can interpret the clinical significance of analysis result indicated by clinical sequencer.

To contribute to local cancer care, we have many graduate students participating in home medical training and medical training at isolated island, and have collaborated with local medical institutions. For lecture, we are adopting all Japan e-learning cloud for cancer professional. Among universities in Kyushu, holding workshops and participating in dispatch training at Asan Cancer Center/Asan Medical Center in Seoul, we are deepening interaction with graduate students and teachers from other universities.

We hope to further strengthen collaboration with other universities in Kyushu and to further work on cultivating cancer professionals.