Department of


Orthopaedic Surgery
Representative:
Professor

Makoto Osaki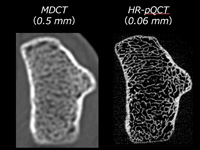 Outline
Founded in 1857, Nagasaki University School of Medicine is a Japanese leader in modern western-style medical teaching and research, started by Dutch Navy doctor Pompe van Meerdervoort. The first modern western-style teaching hospital was also established in 1961 in Nagasaki.

Department of orthopaedics surgery of Nagasaki University School of Medicine was founded in 1958. It is one of the best orthopaedics institutes in Japan. We provide experts of the diagnosis and treatment for all aspects of musculoskeletal disorders in all generations. Our physicians have specific training and experience in spine surgery, hand surgery, shoulder and elbow surgery, hip surgery, foot and ankle surgery, surgical sports medicine, orthopaedics traumatology, rheumatology, pediatric orthopedics, and musculoskeletal oncology.

In the history over half century, we have more than 400 alumni of orthopaedics surgeon all over Japan so far. At present, we play a leading role in the orthopaedics surgery, and many patients visit our clinic not only from all over Nagasaki prefecture but also from outside area. We have around 1,200 surgical procedures in our institute and more than 15,000 surgical procedures in 26 affiliated hospitals every year.

We also have mission to investigate pathology for improving the understanding of disease, and produce new treatments for musculoskeletal disorder. Our clinical research and basic and translational research programs including, bone marrow adipocyte study, biofilm study, research of antibacterial effects of TiO2, pathological examination of osteonecrosis, MRI based radiological examination of osteoarthritis, clinical study of Rheumatoid Arthritis, clinical research of hip joint surgery, and epidemiology of OA and osteoporosis.

Department of orthopaedics surgery of Nagasaki University continues to contribute to the development of the advanced medical practice, clinical research, basic research, and education.